Window Sticker Lookup gives you the best deal for build sheets for just
$15

and you can see all there is to know in any classic car's build sheet.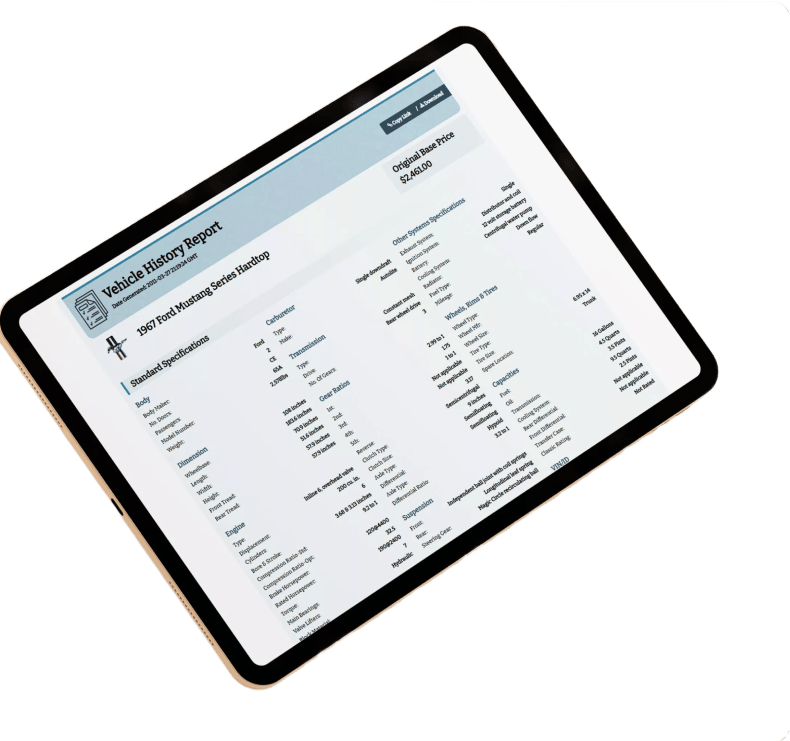 Before the evolution of automated vehicle production, line workers use a piece of a document called the build sheet which acts as a checklist to ensure every feature is added properly, in modern times window stickers encompass all the major information on a build sheet
Benefits of a Classic Build Sheet
On the glance pricing information
Aid the confirmation of technical specifications
Custom build sheets to increase brand awareness
Law-abiding dealerships to use Monroney stickers
Classic Vehicle Buildsheet
Engine Specifications
Original Base Price
Wheels, Rims & Tires
Standard Equipment
System Specifications
Dimensions
Capacities
Interior/Exterior Color
Transmission
Does your Business Need Window Stickers in Bulk? Hurry Up- Limited Time Offer
Subscribe to our Unlimited Window Sticker subscription package to meet your business needs Today!
Have questions? We've got answers! Check out our list of frequently asked questions to learn more about our products and services